David Bressat
"Constellation"
November 2022, David Bressat, a pianist and composer active on the jazz scene for twenty years, released his third live album « Constellation » ! (order your album here)
Once again, he leads a quintet composed of his faithful exceptional musicians: Eric Prost (saxophone), Aurélien Joly (trumpet), Florent Nisse (contrabass) and Charles Clayette (drums) ! 
This third opus is a bet: an adventure shared with six clubs of the Auvergne-Rhône-Alpes region wich have worked for jazz for years and enabled the realization of this wide large-scale project!
The quintet recorded six concerts in these clubs, but something news had to be offered, that would make sense, after the cultural desert of the pandemic.
Accompanied by the label Obstinato, they have given inexpensive concerts, friendly moments for all audiences : a concert in a nursing home in Lyon, a musical exchange with the young public of St-Etienne and Primarette, a master-class with the students of the Bourd-en-Bresse music conservatory... All these initiatives aimed to engaging the largest audience possible into this exciting adventure!   
This ambitious and exciting project could take shape, thanks to a collective momentum of enthusiastic people working together: audiences, artists, journalists, designers, photographers, volunteers.. Supported by many cultural organizations : all of them make up our Constellation, as they are the fertile ground essential to artistic creation.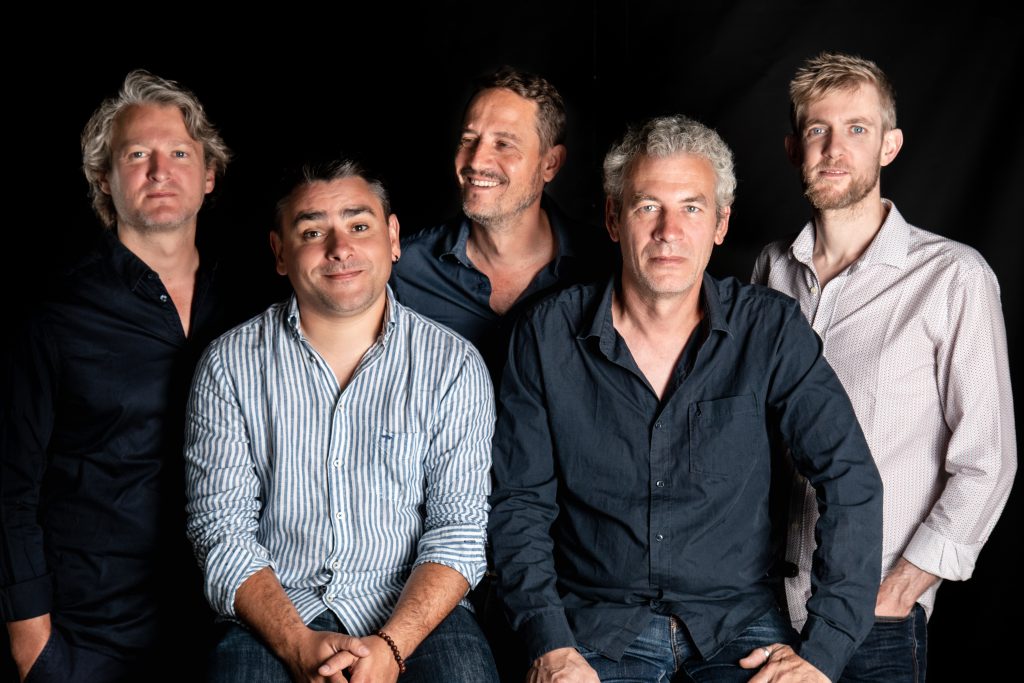 THE PRESS IS TALKING ABOUT IT !
« Constellation connects you to the essence of jazz » Jazz News
«A disc that definitively installs the pianist as a pillar of the local and the French jazz " Lyon Cap
«We like the mood and the warmth of this disc, at the same time dense, soft, poetic and moving " FIP
« David Bressat stands out as a key figure of the Lyon scene " TSF Jazz

Album
***
«MUST»
TSF Jazz
***
and
***
"Indispensable."
Jazz News
***

ALIVE
have
been
***
«
Revelation
»
Jazz Mag
***
and
***
«
Elected
» Citizen Jazz
***
David Bressat – piano
Aurélien Joly - trumpet
Eric Prost – saxophone
Florent Nisse – d.bass
Charles Clayette – drums